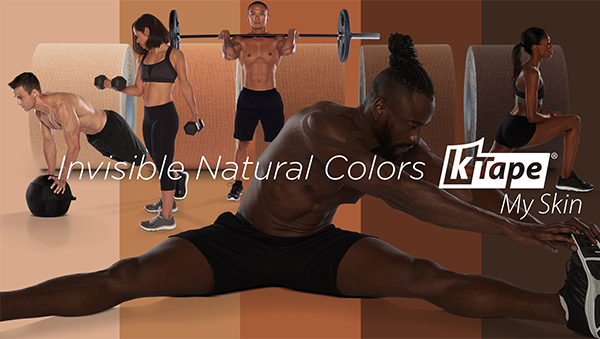 Invisible Natural Color:
Introducing the New

K-Tape My Skin
Introducing a major breakthrough in tape color technology with


the new

K-Tape My Skin... a revolutionary skin color-matching system.



K‑Tape is an innovative product, recognized worldwide for its optimum quality and performance. The Kumbrink developed K‑Tape My Skin combines the best natural, raw materials with the most advanced manufacturing process available.




5 colors to pick from!


---
How K-Tape is leading the way
High-End Quality
Only high-quality cotton from one supplier is used for K‑Tape My Skin. This quality guarantees a fabric structure with homogeneous thread density and virtually knot-free manufacture.
The Elastic Thread
If a thread loses its elasticity, the therapeutic effect is lost. This is why we use the best quality elastane thread for K‑Tape My Skin. This ensures consistent elasticity levels throughout the entire period of use.
The Dyes
You need to be certain that dyes and adhesive do not harbor risks to the skin or health when applying a tape adhering to the skin for up to 7 days. K-Tape uses high-quality dyes which possess the OEKO-TEX Standard 100 label and are safety approved for use in baby clothing.
---
Skin Color-Matching System
Introducing a major breakthrough in tape color technology with


the new K‑Tape My Skin... a revolutionary skin color-matching system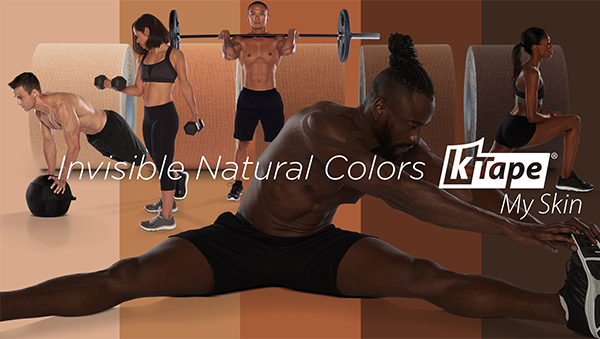 Colors range from Beige to Very Dark Brown.
Made to suit you!

Shop K-Tape My Skin