Working as a Biomedical Engineer at OrthoCanada for the last five years, I've spent quite some time chatting with therapists and healthcare professionals about Shockwave Therapy and its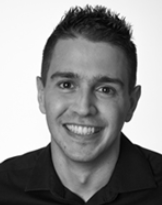 benefits.
Some therapists already had their own unit, some were seriously interested
in owning one and others were simply curious.
When I'm speaking with interested therapists, what I've noticed is that the
price of the unit, more than any other products we offer, tends to really shock them. On the other hand, when I'm speaking with therapists
that already own one, it seems completely reasonable to them.
It's very clear to me that the price can scare therapists who are interested
in offering this type of therapy.
And honestly, I can't blame them!
Profitability in a Matter of Months
For most, shockwave is an entirely new modality. They'll often have no idea how to use it in their practice and it's a big ticket item when you compare it to more commonly used modalities.
Although cost is an important factor in the decision process, it shouldn't be the deciding factor for progressive clinic owners.

Any therapist who has acquired a shockwave unit will tell you first hand that purchasing one was a "no-brainer".
I've heard this multiple times now. And the reason is simple: the shockwave unit pays itself in a matter of months even with minimal advertising.

In Toronto, where many clinics have shockwave units, the usual fee for one five-minute treatment is $100.00. As its treatment effect is cumulative, most patients require three to five treatment sessions at weekly intervals to get the results they need.

Of course, for some locations, a $100.00 fee might not be affordable for patients. In that case, clinics that purchase a shockwave unit can implement a different business model in which, for example, a clinic may charge an additional $30.00 fee for a treatment with shockwave therapy. Assuming that clinic is open for 20 days per month, at five treatments a day at $30.00 per treatment, the unit would pay for itself in less than four months!
Leasing: an Option to Consider
For clinics that don't have the capital to buy a shockwave unit outright, there is another option to consider: leasing it instead and avoid any upfront cost.

A shockwave unit can be leased for as low as $200.00 per month. Using the same logic established earlier, this means that one patient would cover at the very least the cost of the shockwave unit for that month.

Treatment for a second patient will provide an extra income using minimal efforts that bring your patient fantastic clinical results. It then becomes profitable.
Still on the Fence?
If after reading this you are still hesitating about getting your own shockwave unit, I encourage you to ask one of your colleagues who own one for their opinion. I am convinced they will tell you it's one of the most successful investments they've made for their clinics.
BTL Corporate Video
Learn more about BTL technologies
---
Workshops
In these 4-hour workshops presented by Biomedical Engineer
Razi Khaddage and Physiotherapist Rosen Kolev, you will learn the technology behind shockwave therapy and the practical therapeutic applications and treatments on most common indications.
---
Ready to buy?
Contact one of our representatives for your quote on a Shockwave Device by telephone 1-800-561-0310 or by email quotes@orthocanada.com

You can also view the units and more information on our website.